NEPA shares keys to better protect Blue and John Crow Mountains National Park
Published Date: June 16, 2021
Attention: All News Editors                                                 KINGSTON, Jamaica
(June 16, 2021):
NEPA shares keys to better protect Blue and John Crow Mountains National Park
The National Environment and Planning Agency (NEPA) gifted a Ford Ranger pickup truck to the CEO and representatives of the Jamaica Conservation Development Trust (JCDT) on Tuesday, June 8, 2021. The handing over took place at the Agency's offices at Caledonia Avenue in Kingston. This gift is part of the NEPA's efforts to further support the management and conservation initiatives of the Blue and John Crow Mountains National Park.
Speaking on the significance of this occasion, CEO and Government Town Planner of NEPA, Mr Peter Knight expressed, "the handing over of the Ford Ranger pickup truck to the JCDT symbolises NEPA's commitment to support the Trust in managing the Blue and John Crow Mountains National Park, while ensuring that there is enhanced capacity to cover this vast area, which needs to be greatly protected due to the high level of endemism and critical water resources."
Highlighting the importance of the donation, Dr Susan Otuokon, Executive Director of the Jamaica Conservation and Development Trust (JCDT) remarked, "we are pleased to receive this gift from NEPA, as this vehicle will help us to better manage those areas, which are a major focus for us due to the encroachment of the National Park as well as deforestation in the surrounding watersheds."
Anniversary focused on Ecosystem Restoration
This year, NEPA has marked its 20th anniversary with a series of activities focused on increasing its support of Jamaica's varied ecosystems. This coincides with the start of the United Nations Decade on Ecosystem Restoration which runs through 2030.
The motor vehicle transferred represents one of the sustainability initiatives developed at the conclusion of the Integrated Management of the Yallahs and Hope River Watershed Management Areas (Yallahs-Hope) Project undertaken in Jamaica, which officially ended in October 2020. It is anticipated that this donation will significantly bolster the monitoring and enforcement capacity of the JCDT as it is tasked with the management and protection of the Blue and John Crow Mountains National Park. The Park has boundaries within the upper Yallahs and Hope Watershed Management Units. 
                                                                                               -30-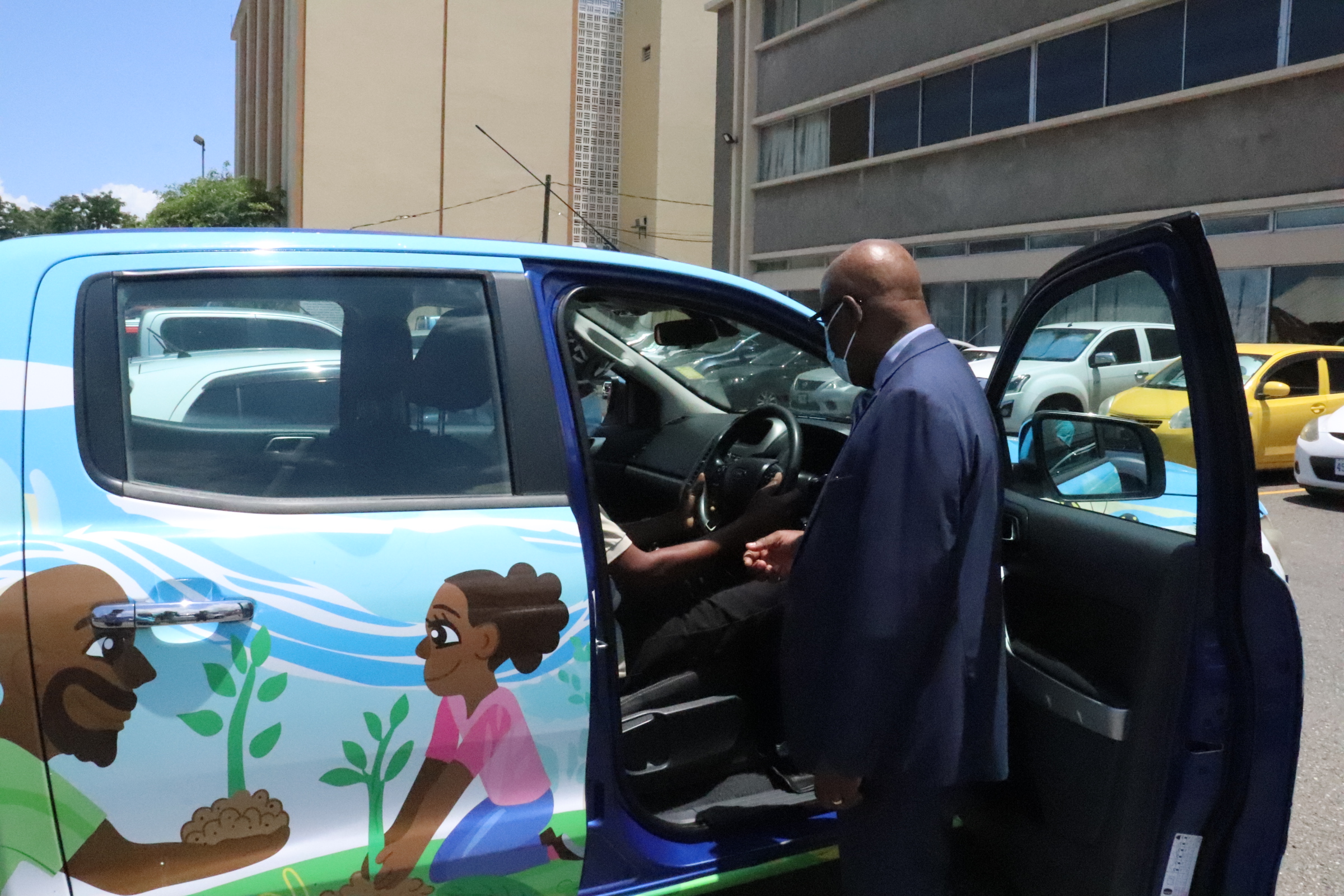 For more information, please contact:
Public Education and Corporate Communication Branch
Tel: (876) 754-7540, ext. 2760 or (876) 878-4731 Fax: (876) 754-7596
Email: travis.bartley@nepa.gov.jm I Website: www.nepa.gov.jm